The Spire X28 Pro is the perfect ally for all those who want a compact, lightweight Beam motorized moving head with a great power.
Once again, Centolight's R&D team has worked with the intent of creating a fixture that can perfectly meet the needs of today's market, which requires compact and lightweight products to reduce footprint and transportation costs, along with uncompromising power and quality.
And once again with an eye on the wallet.
Spire X28 Pro offers a high light output and a field of uniform coverage and is equipped with a high-quality 280 W Philips 14Rlamp with more than 2,000 hours of life.
The fixture, essentially a Beam that provides ultra-sharp and low power consumption, is integrated with a complete set of professional features including a static gobo wheel, color wheel, 8-and 16-sided prism, morphing effect, frost filter, motorized linear focus, variable speed shutter/strobe, linear dimmer, controllable color and gobo rotation, and special 8-color filter so as to accommodate the most diverse demands one usually has to deal with in life "on the road". The fixture can support DMX, RDM (Remote Device Management) protocols.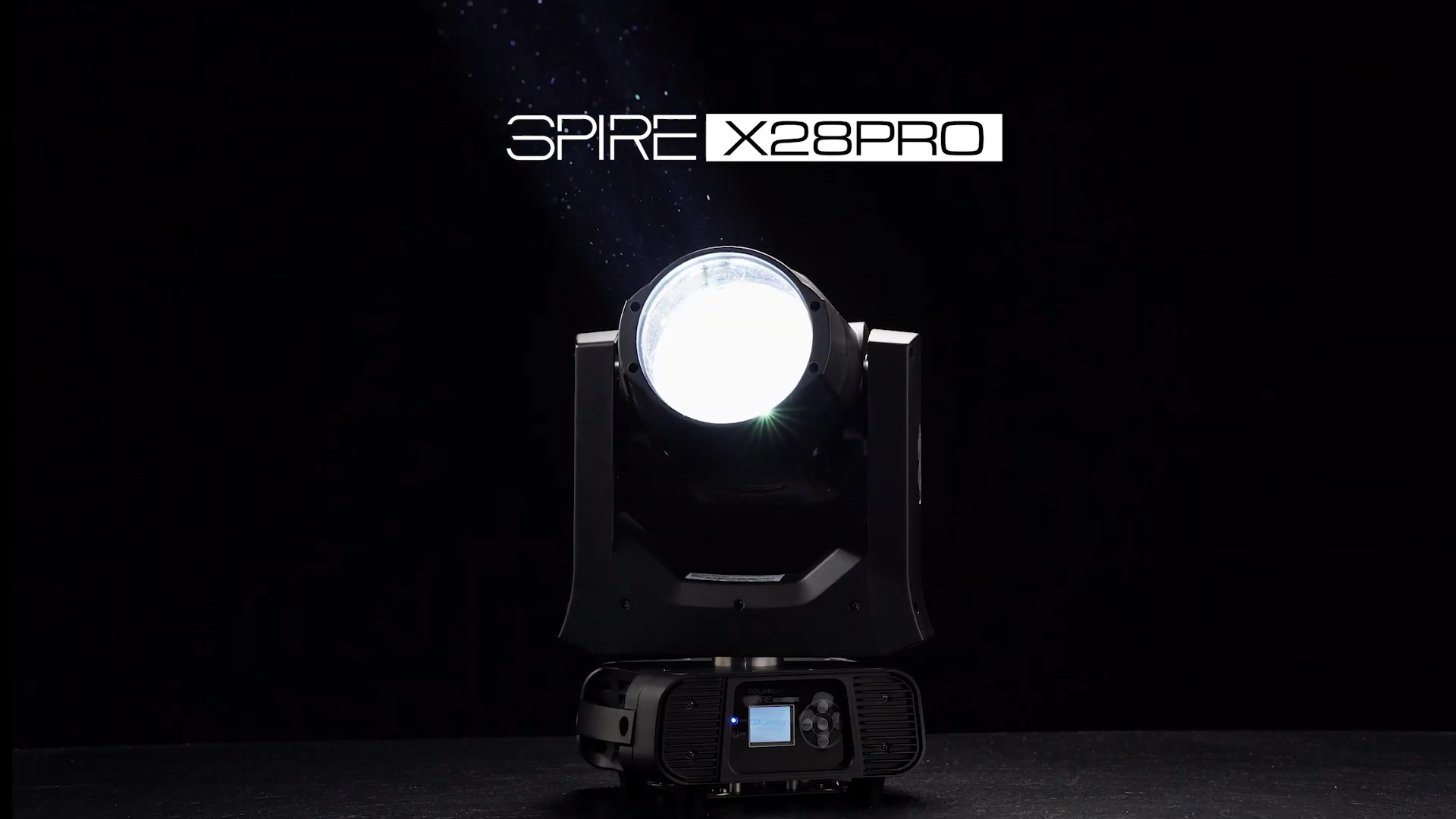 But since the aesthetic aspect, especially in certain contexts, turns out to be important as well, in the realization of Spire X28 Pro the shape was also considered, starting with a shape of the external housing that appears modern, balanced and very armonious and above all with a low weight of 12 kg! The omega clamps with 2*1/4 turn fastening also, available for vertical and horizontal plug-in, make installations quick and easy.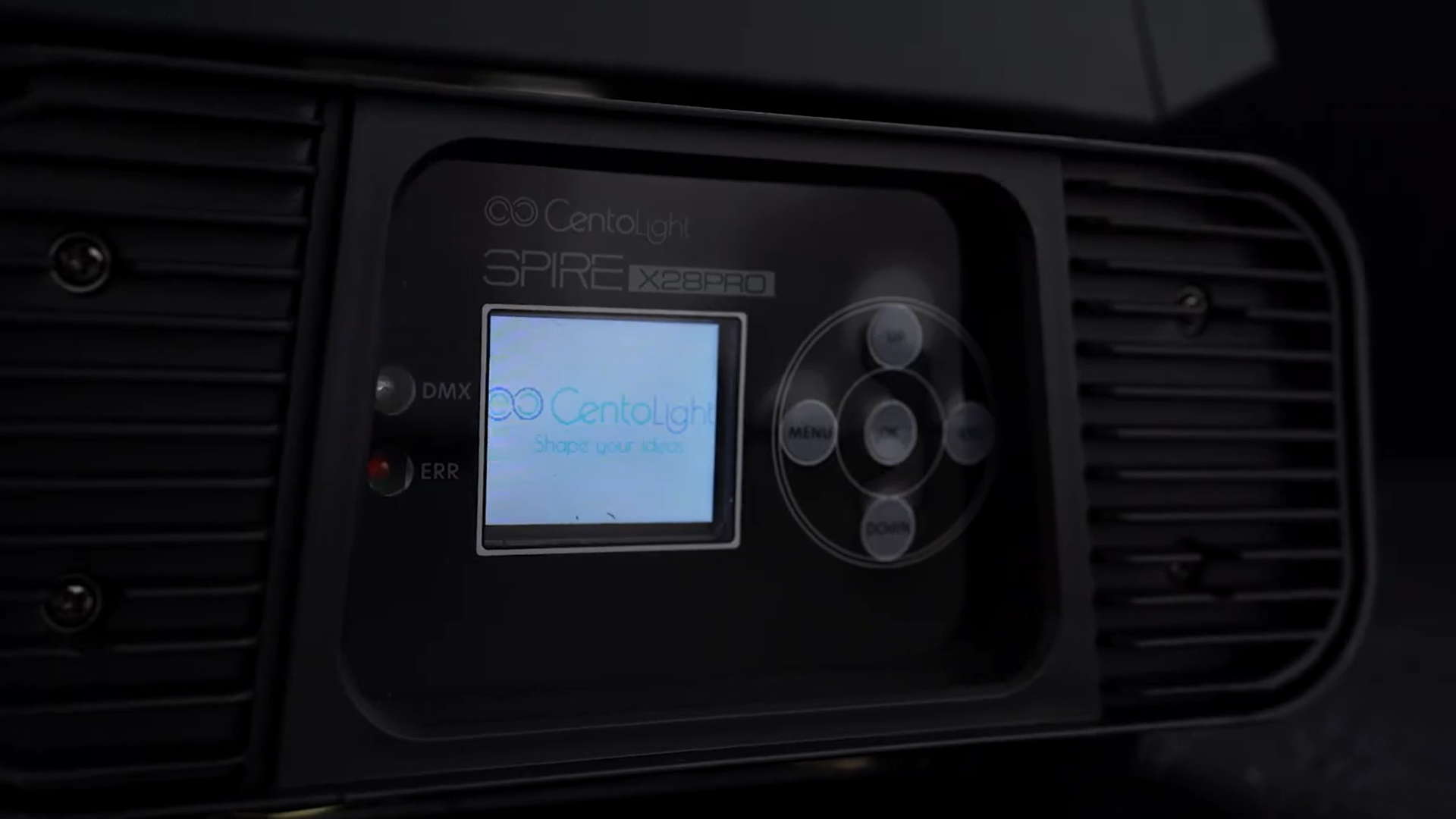 Thanks to Spire X28 Pro Centololight has succeeded in its intent to market a modern, complete, reliable fixture at an absolutely competitive price, perfect to be used in concerts, auditoriums, TV studios and especially to be "bounced" on the road from one venue to another.